Hockey Pucks
£375.00
Striking the best balance between accuracy and affordability, the DTMProps "Hockey Pucks" are constructed of 5 individual parts all CNC machined from solid aluminium.
Not in production at this time
Description
Known simply as "Hockey Pucks" within the DTM community, these intricate metal props are a combination of several parts including an ash tray and what appears to be some form of roller bearings in a puck shaped casing.
Our goal while recreating these was to strike a balance between affordability and accuracy while still offering an all-metal prop. The DTMProps design is made up of 5 parts including a solid machined Aluminium base, casing, lid, bearing parts and central cone. The only real difference between our replica and the real thing is the use of Aluminium throughout, whereas the real hockey pucks had some stainless steel parts. That, and our bearings are non-functional. Other than these things, all of the dimensions and features have been accurately transferred from the original part to our CAD designs.
You will receive a set of 3 hockey pucks.
Material: Aluminium
Finish: Unpainted
Part Location: Drivers side pontoon
Additional parts included: Bolts for securing the lid and central cone.
Images below show the pucks assembled and painted: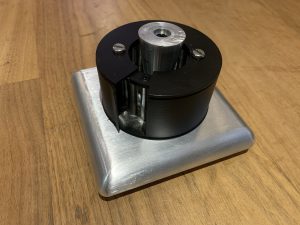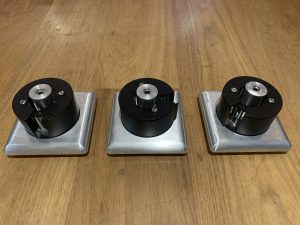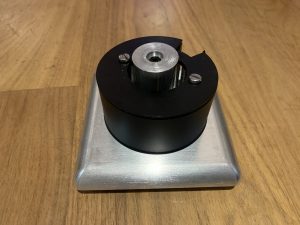 About DTMProps Stock Levels
Immediate Ship – This means we have the item in stock and ready to ship directly to you without delay.
Available for Production – This means that we are accepting order requests for this item. As soon as we have a sufficient number of orders we will begin production of this item. It can take anything from 2-4 weeks, sometimes longer for an item to go into production. This is the only cost effective way to produce these items.
Not in production at this time –  We may be unable to obtain the material required to manufacture this item at the current time, or lack the tooling to do so. Please contact us for further info.